Schmoldt Construction
For over 20 years we've dedicated ourselves to flawless execution of exacting design. As a commercial builder we collaborate with client and architect to make their vision reality.
Nowhere is design-driven construction more important than in the commercial realm where skilled fabrication and agile installation are key to project success. Details matter.
From mixed-use projects to office TIs, from retail build-outs to high-performance public parks, we bring the craftsmanship and building science expertise to ensure project success.
COMPANY VALUES
SAFETY
Safety is a moral obligation. Our goal is zero harm.
PEOPLE
Schmoldt invests in its employees as partners in the success of the company. Together we will grow and create opportunities within a respectful, diverse and healthy workplace.
TEAMWORK
We believe that the best results are achieved through the collaboration of our staff, customers, partners, communities, subcontractors and suppliers.
PROFESSIONALISM
We conduct ourselves in a manner of which we are proud, as individuals, and as representatives of our company, community and industry.
INTEGRITY
We are honest, truthful and fair. We conduct ourselves with integrity
STEWARDSHIP
We are committed to balancing the sustainability of the company, communities and the environment.
OUR MISSION
To provide quality workmanship and customer service and maintain the highest level of professionalism, honesty and fairness in our relationships with our customers, employees and vendors. To grow by continually providing useful and significant products, services, and solutions to markets we already serve – and to expand into new areas that build on our competencies and customer interests.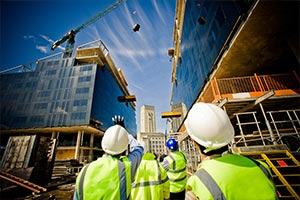 OUR VISION
Schmoldt is dedicated to providing quality construction products and services to our customers by maintaining the highest level of safety, integrity, and innovation, while remaining environmentally responsible and fostering growth in our employees and communities.